The global seed coating market is estimated to be valued at USD 1.8 billion and is projected to reach USD 3.0 billion by 2025, recording a CAGR of 8.5% during the forecast period. Due to the increasing demand for high-value crops, rising incidences of pests and diseases, ease of handling, flowability, limited availability of arable land, and growing population, the demand for seed coatings is projected to remain high during the forecast period.

The quality, appearance, and nutritive value of seeds are the key factors contributing to the growth of the seed coating market. Seed coatings offer help to raise the commercial value of seeds by enhancing their appearance, improved handling, flowability through planters, and making them more productive.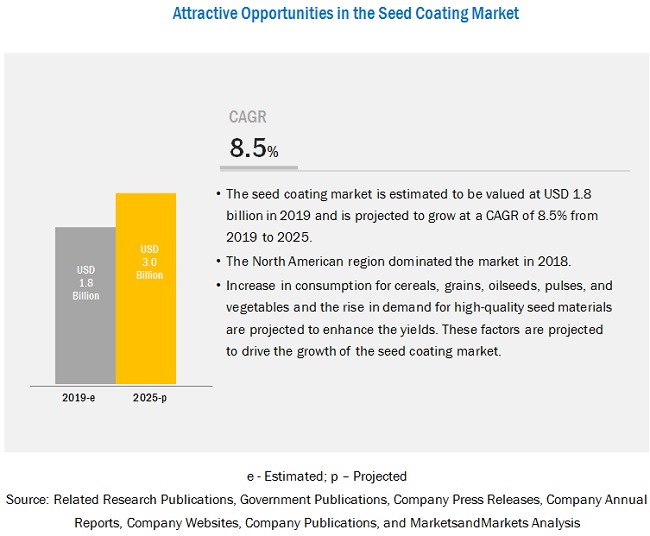 Among the additive types of seed coating, such as polymers, colorants, pellets, minerals/pumice, active ingredients, and others, the polymer segment accounted for the largest market share, followed by the pellets and colorants segments.
By crop types, the global market is projected to remain dominated by the cereals & grains segment, followed by the oilseeds & pulses, vegetables, and flowers & ornamentals segments.

The active ingredients segment includes protectants, which is projected to record significant growth in the market. The increasing incidence of soilborne pests and diseases is one of the key factors that is projected to drive the growth of the market.

Key players identified in the seed coating market include BASF SE (Germany), Bayer AG (Germany), Clariant AG (Switzerland), Croda International PLC (UK), and Sensient Technologies (US).