Global Distributed Control Systems Market Scenario:
The global distributed control systems (DCS) market is projected to reach USD 20.33 Billion by 2022, at a CAGR of 4.97%, from 2017 to 2022. This growth is primarily driven by the increased use of renewable and nuclear energy for power generation and booming power sector and augmented power generation capacities worldwide.
Key Market Players:
ABB(Switzerland), Siemens (Germany), Honeywell (US), Yokogawa (Japan), Emerson (US), Schneider Electric (France), General Electric (US), Rockwell (US), Toshiba (Australia), Metso (Finland), Azbil (Japan), Novatech (US), Mitsubishi (Japan), Hitachi (Japan), Can-Technologies (Canada), CG Power (India), Chint Electric (China), Larsen & Toubro (India), Hyosung (South Korea), Andritz (Austria), Mobile Automation (Australia), HollySys (China), ZAT (Czech Republic), Concept Systems (US), and Ingeteam (Spain).
Download PDF Brochure – https://www.marketsandmarkets.com/pdfdownloadNew.asp?id=239430160
This research study involved the use of extensive secondary sources, directories, and databases, such as Hoover's, Bloomberg Businessweek, Factiva, and OneSource, to identify and collect information useful for a technical, market-oriented, and commercial study of the DCS market. Primary sources are mainly industry experts from core and related industries, preferred suppliers, manufacturers, distributors, service providers, technology developers, standards and certifications organizations of companies, and organizations related to all the segments of this industry's value chain. The points given below explain the research methodology.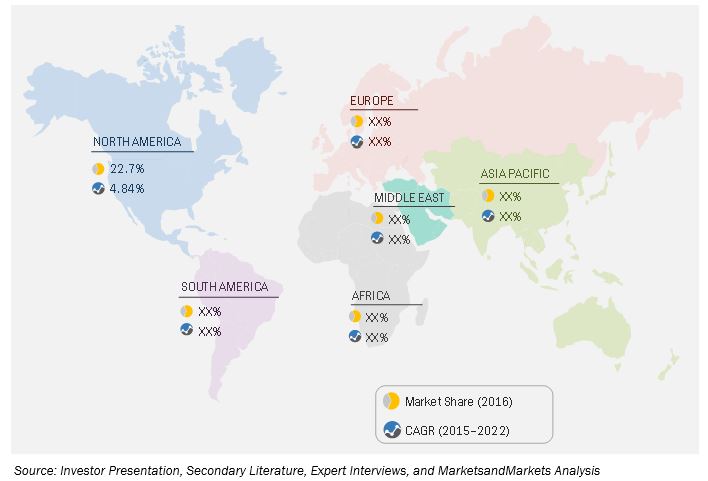 The research report categorizes the distributed control system market to forecast the revenues and analyze the trends in each of the following sub-segments:
• By Component
Hardware
Software
Services
• By Application
Continuous Process
Batch-Oriented Process
• By Region
North America
Europe
Asia Pacific
Middle East
South America
Africa
Speak to Analyst – https://www.marketsandmarkets.com/speaktoanalystNew.asp?id=239430160
Opportunity: Changing face of the manufacturing industry in the Middle East
The Middle East has been increasingly focusing on expanding its manufacturing capabilities. The primary reason for this move is to change the region's role as a raw material supplier to a finished goods provider, within the manufacturing industry. Moreover, in an effort to developing economies that are less oil-dependent, Middle Eastern countries have been increasingly focusing on their manufacturing sectors. DCS are used to control various manufacturing processes by controlling valves, actuators, and boilers. The positive outlook for the manufacturing industry is expected to drive the DCS market.
Challenge: Stagnant growth of the oil & gas industry
Of late, there has been a stagnant growth in the global upstream oil & gas industry due to a decrease in exploration and production activities. Declining oil prices due to an oversupplied market have resulted in a decrease in exploration and production activities. The focus for industrial growth in countries dependent on oil exports is gradually shifting toward other industries as they aim for a diversified revenue stream. Steady increase in energy generation using renewable and alternative sources has also controlled oil production. DCS are generally installed in refineries to control various process and they handle a large number of input points. Due to the oversupplied oil market, refinery throughput is declining across major countries in an effort to achieve supply-demand equilibrium. The oil & gas industry holds a major share of the DCS market. Hence, stagnant growth in this industry is expected to slow the demand for DCS.
Ask FREE Sample Pages – https://www.marketsandmarkets.com/requestsampleNew.asp?id=239430160
Critical questions the report answers:
Where will all these developments take the industry in the long term?
What are the upcoming trends for the distributed control system market?
Which segment provides the most opportunity for growth?
Who are the leading manufacturers operating in this market?
What are the opportunities for new market entrants?