The global cheese powder market size is projected to grow at a CAGR of 6.82% from 2016 to 2022, to reach USD 604.1 Million by 2022. The basic objective of the report is to define, segment, and project the global market size of the cheese powder market based on type, application, and region.
Cheese powder has witnessed significant demand in recent years due to the increase in the size of the convenience & fast food industry and the focus of cheese powder manufacturers on developing innovative offerings.
Browse 91 market data tables and 51 figures spread through 152 pages and in-depth TOC on "Cheese Powder Market by – Global Forecast to 2022"
Cheese powder plays an important role in determining the flavor, texture, form, and aroma of food products. Based on types of cheese, the market is classified into cheddar, mozzarella, parmesan, American, blue, and others, which include Swiss, Romano, ricotta, and Gouda cheese. Cheddar cheese powder is estimated to be the most dominant type in the cheese powder market across all regions in 2016, the highest market being that of North America, however, the demand for cheddar is witnessing a high rise in the developing regions of Asia-Pacific.
Explore Sample Insights:
https://www.marketsandmarkets.com/requestsampleNew.asp?id=103908380
Cheddar cheese powder is largely consumed in snacks, bakery, confectionery, dips, ready meals, and sauces. The rise in demand for fast food and convenience food products with changing dietary habits of consumption is the key factor leading to an increased demand for cheese powder.
The ready meals segment, by application, is projected to be the fastest-growing in the cheese powder market, owing to rapid urbanization and increase in a number of women entering the workforce, which contribute to a rise in demand for all variants of cheese powder to be used in readymade and convenience foods.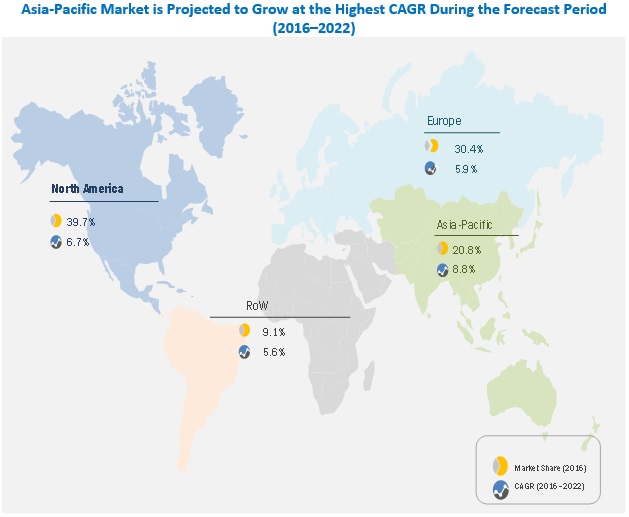 Additionally, the demand for cheese powder is driven due to factors such as a rise in demand for cheese from the Asia-Pacific region due to the growth in the fast-food industry, and an increase in demand for convenience food items.
The Asia-Pacific market is projected to grow at the highest CAGR, in terms of value and volume, from 2016 to 2022. The emerging economies of the Asia-Pacific region are a major market for cheese powders and are increasingly contributing to their demand, owing to growth in disposable income, increase in population, and rise in demand for processed foods, thus the cheese powder market is projected to grow at the highest rate in this region. Japan is estimated to account for the largest country-wise market share in the Asia-Pacific region for cheese powder in 2016, followed by China. The U.S. is projected to be a major cheese powder consumer, globally, in terms of value and volume, from 2016 to 2022.
Expansions and mergers & acquisitions were the most preferred growth strategies adopted by companies in the cheese powder market. Key market players also adopted strategies such as new product developments, joint ventures, partnerships, and collaborations of business operations to meet the changing food demand. The leading players are focusing on strengthening their R&D capabilities by investing in advanced technologies to offer diversified product portfolios for different applications, particularly in the processed and convenience food industry.
Key players identified in the cheese powder market include Land O'Lakes, Inc. (U.S.), Kerry Group Plc (Ireland), Kraft Foods Group, Inc. (U.S.), and Lactosan A/S (Denmark). Other players such as Aarkay Food Products Ltd. (India), DairiConcepts (U.S.), Archer Daniels Midland Company (U.S.), All American Foods (U.S.), Commercial Creamery Company (U.S.), and Kanegrade (U.K.) also have a strong presence in the global cheese powder market. The key companies focus on introducing and offering a wide range of cheese powders for various applications in food processing and manufacturing to maintain their position in the market.
Access Further Details:
https://www.marketsandmarkets.com/Market-Reports/cheese-powder-market-103908380.html