The Prebiotic Ingredients Market is projected to account for a value of USD 7.4 billion, recording a CAGR of 10.4%.
Consumers are increasingly becoming health conscious and prefer spending on food products that are health-enriching and enhance their digestion. Due to the increasing demand for digestion-friendly food products, manufacturers are increasingly utilizing prebiotic ingredients. According to MarketsandMarkets, the prebiotic ingredients market

As consumers focus on maintaining the weight and blood-sugar levels, the demand for prebiotic ingredients such as inulin is projected to remain high among manufacturers. To cater to the increasing demand from consumers, manufacturers in the food & beverage industry are focusing on extracting inulin from products such as chicory roots, onions, and wheat. Due to these factors, the inulin segment is projected to dominate the prebiotic ingredients market during the forecast period.

The Prebiotic Ingredients Market in Europe Held the Largest Share Through 2023. High preference for fortified and low-fat bakery products in various countries of the region has encouraged manufacturers to allocate their budget to prebiotic ingredients.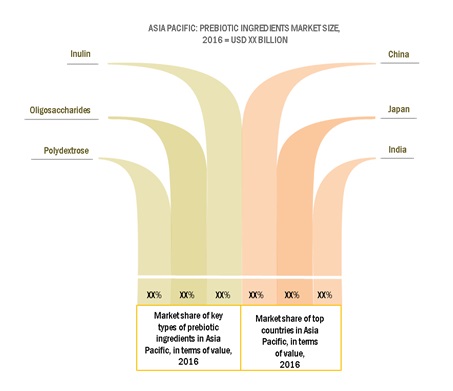 Also, as bakery products are considered staple foods in Europe, leading players are expanding to enhance their brand image. Due to these factors, Europe is projected to dominate the market during the forecast period.
Leading players operating in the market include Cargill (US), BENEO (Germany), DuPont (US), Fonterra (New Zealand), FrieslandCampina (Netherlands), and Ingredion (US). Key players operating in this market are adopting strategies such as expansions, new product launches, acquisitions, and partnerships.